Tuesday, April 18th, 2006 by Susannah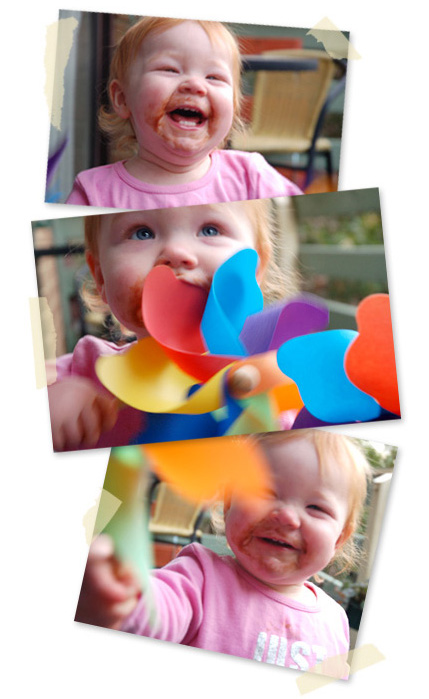 We've had a lovely Easter break. Here's my girl enjoying her first ever Easter choccie whilst playing with the pinwheels that live out on the front verandah. She's allergic to milk protein so I had to track down some Sweet William, but as you can see she loved it!
I'm just lamenting the fact that I didn't get my act together and make this cute bunny in time for Easter! I have been so busy these past few weeks with 'real' work and Eloise, that the list of things I want to do is getting longer by the minute. I am trying not to feel frustrated and overwhelmed. I confess to being a procrastinator so it's too easy to cruise blogland instead of getting stuck into it! You know how one site leads to another, leads to another that leads to another and before you know it it is midnight!
I am in the midst of a few swaps (Dani I haven't forgotten you, honest!) and I have some ideas brewing that I am very excited about for the postcard swap organised by Nikki-Shell, due to be posted soon. I have already received a gorgeous postcard from the very talented Kristen. I was very excited to find it in my post office box hidden amongst my usually boring junk mail! I will give it a full online 'review' and showing off when the others trickle in.