Sunday, August 23rd, 2009 by Susannah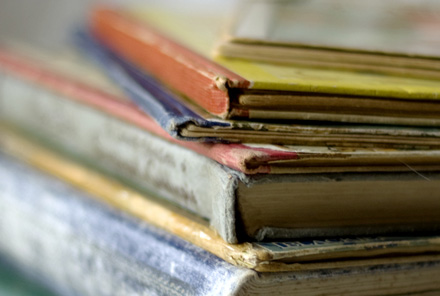 What could I possibly want with that pile of old books? Books and ephemera are often disregarded and thrown away, lost forever and considered of no value.  Me? I like nothing more than a foxed piece of old paper! As a collector, book addict, and a Book Designer by trade, I would never suggest destroying a gorgeous old book to use the artwork inside…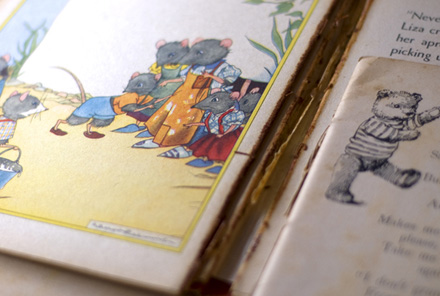 …but, if on your thrifting travels you discover a book that is damaged beyond repair, tattered, torn and missing pages, broken spines, showing years of love…then go ahead and salvage what you can!  Inside these old books you may discover glorious coloured plates or whimsical black and white line art, just perfect for framing and at a fraction of the cost of a modern day fine art print.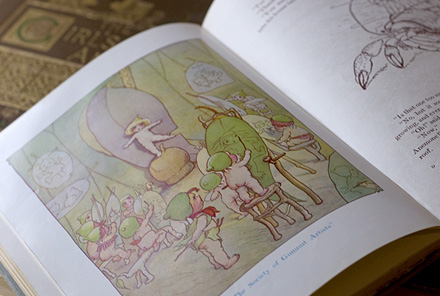 Although often incomplete and in the worst condition, antique and vintage children's books deliver the most enchanting imagery. The photograph above shows a wonderful coloured plate from an old tattered 1962 reprint of May Gibbs 'Snugglepot and Cuddlepie'. I am actually reading this book to Eloise at the moment before bed each night and she is enthralled!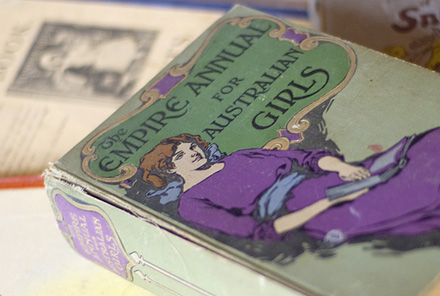 Among my favourites for black and white line art are old annuals and bound magazine volumes such as 'The Girl's Own Annual'. Sometimes the cover alone is a visual treat 'The Empire Annual for Australian Girls' pictured above is just gorgeous.
(Note: 'OFifteen mag unfortunately folded and this was my next article to be posted. I am thinking I might do a regular 'Thrifty Thursday' on here. Any excuse to go op shopping right?)