April 8th, 2006 by Susannah
Thrifting again today. It's too much of a temptation when I have to go 'up the street' for groceries anyway. Rohan's been on leave the past couple of days so besides catching up on some sleep (day light savings ending has been a killer in this household… 'Eloise 4.45am is NOT time to start the day!'), it has been a good opportunity to get out without the little one in tow!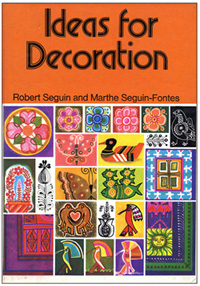 Look at this fabulous book I scored!
'Ideas For Decoration'
by Robert Seguin and Marthe Seguin-Fontes
Published by Evans Brothers Limited
Great Britain, 1977
It's a wonderful resource and gives very detailed 'step-by-step analysis of the decorative artist's progress'.
Have a peek here at the contents page for more of an idea of what's inside.
Motif themes include flowers, leaves, trees, birds, butterflies and insects, fish and houses. It talks of how to research and create motifs and patterns of your own and possible decorative applications for them (eg. bags, pendants, tiles, ceramics, fabrics, quilts). It is bursting at the seams with inspiring content, ideas and gorgeous motifs.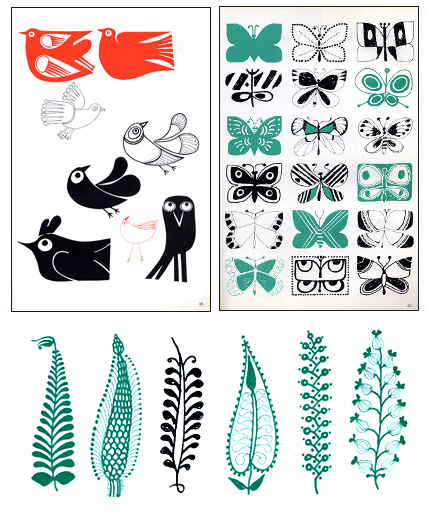 I will try and pop up my other thrifty finds soon. I've had a bit of a good run lately and it has left me on an op-shopping high! I am making the most of it as no doubt one of these days described in this post by Hillary on Thriftcraft is lurking just around the corner!