June 6th, 2006 by Susannah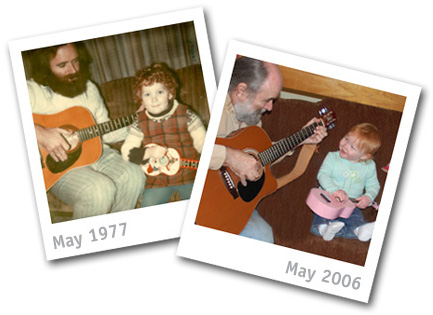 2 Responses to "Twentynine years on…"
Dad
June 7th, 2006 17:50

Dear Susie,
Sometimes it seems only a little while ago when you were strumming your little, tin guitar and making up some charming ditties. I wonder what songs Eloise has in store for us, because I am sure she will have. Thanks for these priceless memories.
Love Dad.

Kristen
June 18th, 2006 21:26

Wow, love those two photos. It's probably only the tip of a special story within your family.
Leave a Reply