August 1st, 2007 by Susannah
Here is the reason for my absence! I'm 14 weeks this week. Yipee!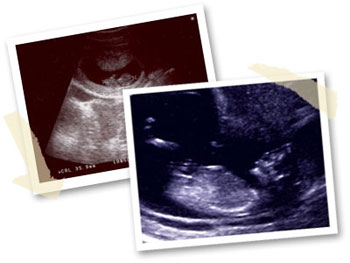 I have been feeling very very VERY ill for a couple of months now….you know…the kind of ill you have that's meant to be 'all good' but stops you doing anything much except the bare essentials?! My poor family. I've been pretty useless to be honest! Just hoping it doesn't set in for the entire journey like it did last time (anyone have a cure for that horrible taste?). Hopefully I will be feeling fab and 'glowing' well before February 2nd when our new little GIRL is due!
I am so excited for Eloise. She keeps kissing my belly and talking to 'her' baby (all her own initiative!)! Sisters. WOW! So much fun to be had! (Apologies if anyone wanted a surprise…I love knowing in advance and there's no way I'd be able to keep it a secret for another 6 months!)
I see I am not the only one announcing baby news!!!
Congratulations Nichola, Fiona, and Dana!!
Maths books from hell are over (yay!) and I have a HUGE backlog of emails and a mountain of things to post about that I am working my way through, so hang in there if you're waiting. I'm not usually so rude! I feel like I've been treading water for the last 3 months just to scrape by!
Boy do I have a lot to do before February!