Monday, October 2nd, 2006 by Susannah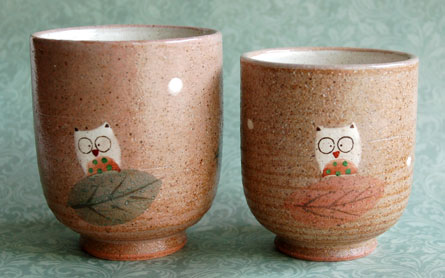 I found these cups (?) in my local op-shop on the last day of September and I think they're my favourite find this month (besides the 'Weldon's Fancy Dress' magazine of course!).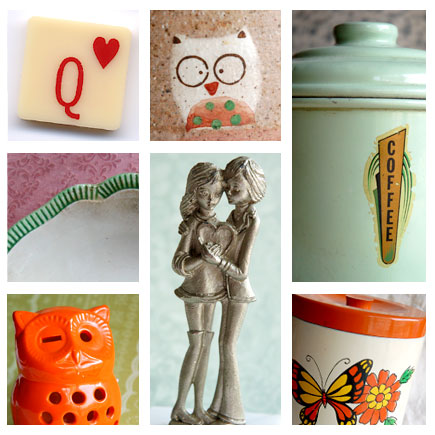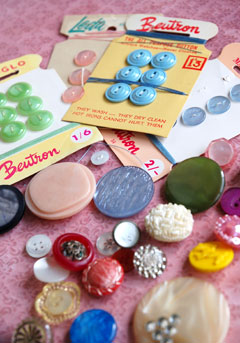 Discovered last week: Board game 'Crosshand Poker' with tiles like scrabble, owl motif pottery cups (can't read the markings underneath), vintage tin coffee canister, small dish with delicate green edges (marked Pareek, Johnson Bros, England), 1970's pewter figures, porcelain orange owl (candle holder/cover missing base?), kitchen canister with butterfly and flower motif. Also a nice little button haul. Not as good as these, but a nice addition!
So that's it for my month! I must say Selena's $99 dollar Thrift Challenge was a wonderful excuse to go op-shopping! Check out all the other thrifty finds in the flickr group.