July 20th, 2009 by Susannah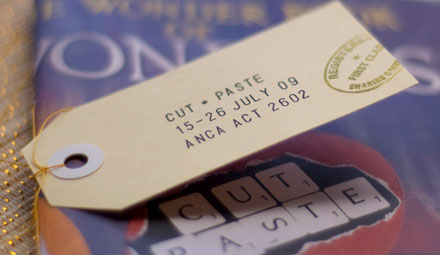 Last week I treated myself and flew up to Canberra for the opening of an exhibition called cut.paste at the ANCA Gallery. I've got two A3 digital collage fine art prints on display, and it was exciting to be included alongside such a talented bunch of collage artists. I also reworked my zine concept and have a few 'cut.paste' limited editions available at the gallery for purchase. It was lots of fun! If anyone wants to go along and see the exhibition, it's on for another week. The programme/catalogue (above) is also in the style of a zine and was compiled by the lovely and talented Narelle Phillips (who really should have her own blog!).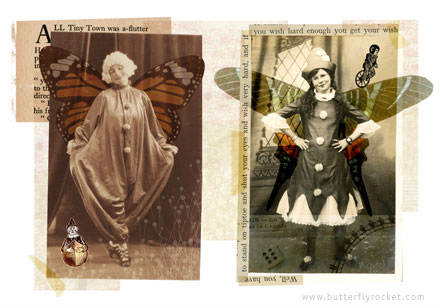 Above is one of my collages, 'Tiny Town'. I had it printed on some lovely Hahnemuhle Torchon paper and I am so pleased with how it turned out. Look below! There are my two prints on the left, hanging next to some gorgeous pieces by Rebecca Hanrahan and Elizabeth Faul.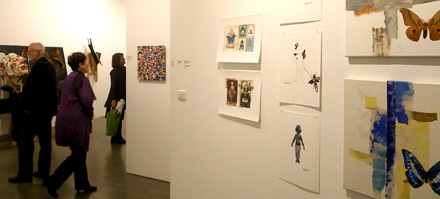 It was an absolute treat to escape from the little ones for a brief stint (Yes, an entire night of uninterrupted sleep, late checkout and a scrummy breakfast! Whoooop!) . After the opening, Narelle and I headed off to the 'Parlour Wine Room' for the most delicious tapas style feast! The day after, I managed to do the touristy thing and do some of the major galleries. Unfortunately the soft sculpture show had ended the week prior at the National Gallery, but there was a great little exhibition called 'Reinventions: Sculpture and Assemblage' which is on until mid September and features work by artists such as Rosalie Gascoigne and Robert Klippel. I followed that up by my first visit to The National Portrait Gallery to see the Vanity Fair  Portraits show. It was fabulous!
.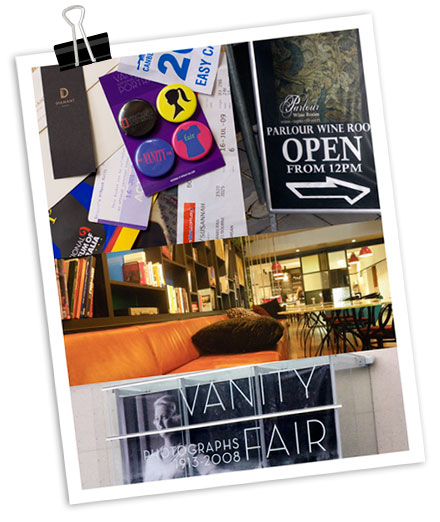 I then decided I was on a roll (ignoring my tired feet!) and visited the National Museum of Australia for the first time, where I thoroughly enjoyed the revolving 'Circa', seeing so many treasures from our past first hand and reading so many fascinating and intriguing individual stories.
Ahhhh what fun. I was so inspired by the time I flew home!