November 6th, 2009 by Susannah
The Melbourne Myer Christmas Windows opened at midday today. When we heard who was going to be the 'star' this year we decided to get in early and take a trip into town. The windows this year are based on the Ian Falconer book, Olivia Helps With Christmas, narrated by Dame Edna Everage (Barry Humphries).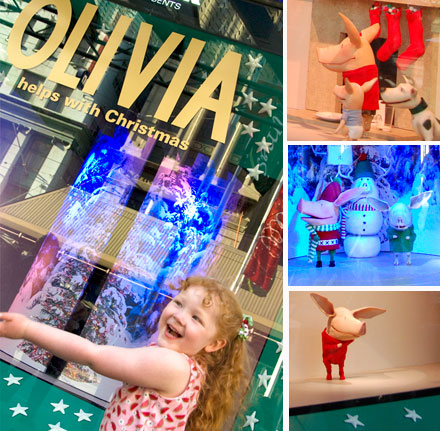 We're big Olivia fans in this house….my Madame Alexander Olivia doll has sat on my desk since before Eloise was born! It was a beautiful night. Perfect for ice cream, very warm….and not a queue to be seen!!