November 21st, 2009 by Susannah
I've had this little book for a while and have included it in my little Zine experiment but never blogged about it. The Ghosts of My Friends is a quirky variation on the traditional autograph book. This little copy, is completely full, most entries dated around 1918. Published by Dow & Lester it measures 10cm x 17cm. It was compiled by Cecil Henland and originally published around 1906.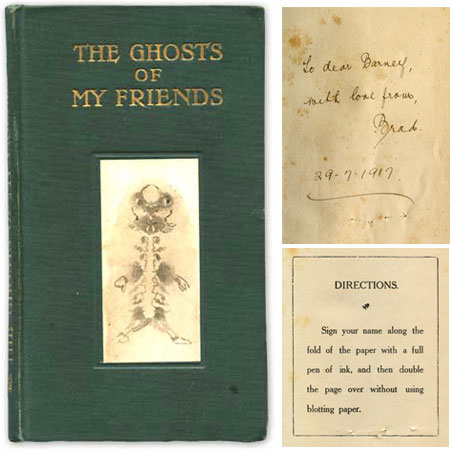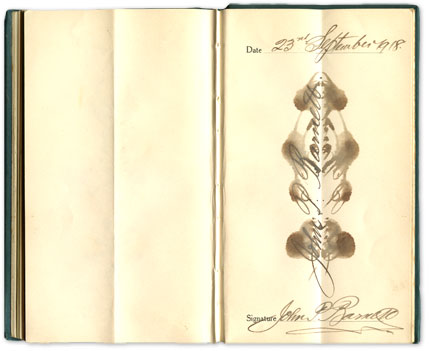 When googling to find out more info (as you do!) I discovered I am not the only one to uncover this wonderful little object! See the fabulous Design*Sponge . There are also some super images of ghostly signatures over at How Now Brownpau.